At last a little bit of time to add the finishing touches to a few more amigurumi. These two little ones have been waiting oh so long for eyes and and a beak.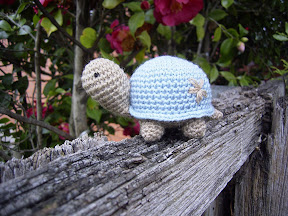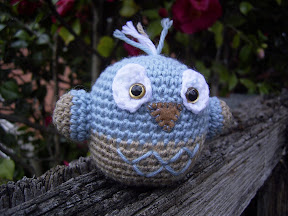 See
this post
for the pattern reference about the little owl and
this post
for the tortoise. I found a very soft baby wool on sale in Spotlight and just loved the blue/brown colour combination. The tortoise has already found a home with one of my daughter's friends as part of a birthday gift.
These are great fun to make - they don't take long and can be made out of all sorts of scraps!
Had some fun shopping the other day but cannot reveal all the lovelies that were purchased. Someone might see something they are not yet supposed to.