Here's the latest bunch of cute critters my friend and I have made from The Cute Book.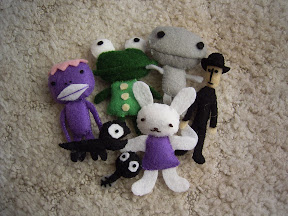 We have in the back from left to right: Sprite, Mr Frog, Lizard and Kidnapper. In front is Mr Tad (with the legs), Mr Pole and White Rabbit.
All of these took less than a day to make with spare time spent exploring an op shop, no finds today though. :-(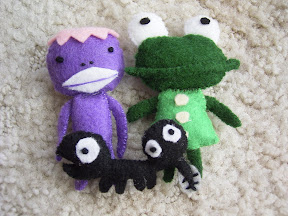 These ones are mine, currently decorating my shelf.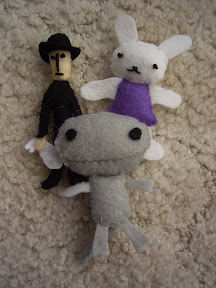 And these belong to my friend.
Also just made is Arno Cat from the
Softies
book Crafty Things bought a while ago. He's orange and yellow and will be a gift for a young cousin of mine if I can bear to give him up. Unfortunately there are no pictures yet.